Admissions Policy
The House Clinic welcomes you as a patient. Over the years, we have developed into a single center offering many highly specialized treatments for ear, facial nerve, skull base, otologic allergy, balance, and related disorders, using cutting-edge diagnostic and treatment capabilities.
Appointments-Office Hours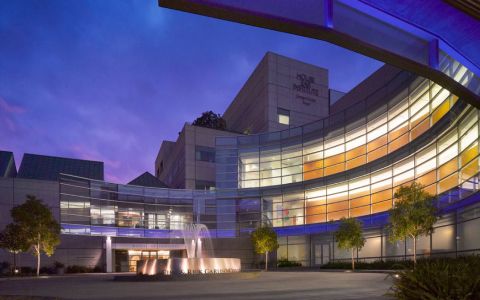 Regular office hours are 9:00 a.m. to 5:00 p.m., Monday through Friday. Preliminary tests may be scheduled as early as 8:00 a.m. You need not be referred by a physician in order to make an appointment unless your insurance requires a referral. When calling the office, ask for the Appointment Desk. The best time to call for an appointment is between 10:00 a.m. and 4:00 p.m., (Pacific Time) Tuesday through Friday. If you are unable to keep an appointment please give us at least 48 hours notice of cancellation so that we may give this appointment time to another patient who needs to see your doctor.
Your Office Visit
We encourage patients to bring their spouse, a family member, or a friend. At the initial visit to the office you will be taken to the Audiology Department for a hearing test. Following this examination you will be returned to the reception room until your doctor has an examination room available. On return visits you may be asked to come to the office 15 to 30 minutes before the appointment time with your doctor to allow time for a hearing test.
Underground parking for the House Institute is available. The parking facility entrance is on Lake Street. The parking fee is $10 and the facility accepts cash only.
Fee Policy of the House Clinic
We recognize the need for a definite understanding between the patient and his doctor regarding financial arrangement for medical and surgical care. The doctors of the House Clinic have established fees for professional services to their patients. The responsibility for payment of these fees is the direct obligation of the patient. The exception is for those cases where the patient's insurance provider has signed a contract with the House Clinic.
The House Clinic will be pleased to provide its standard information form to the patient for insurance purposes.