Now that summer is coming to a close and we're beginning to spend more time indoors, you might be hoping that your allergy symptoms will subside. But for many, this is not the case thanks to dust mites.
What Are Dust Mites?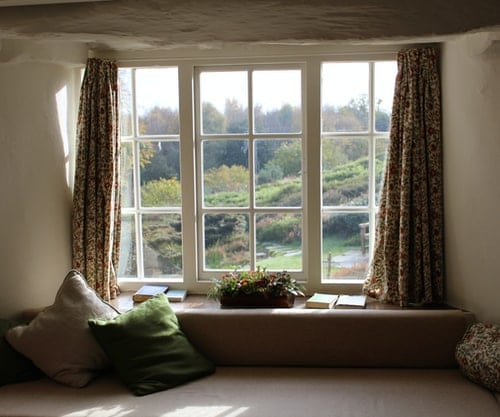 Dust mites are microscopic arachnids belonging to the same family as ticks and spiders. They live in house dust and feed on dead skin cells. While dust mites can survive in all climates, they prefer warm environments around 70 degrees. They often thrive in bedding, carpeting and upholstered furniture, even in the cleanest houses.
Dust mites can cause allergy symptoms such as:
Itchy, red, watery eyes.
Nasal congestion.
Runny nose.
Sneezing.
Itchy mouth or throat.
Postnasal drip.
Cough.
Dust mites can also trigger asthma symptoms in some.
It's not actually the dust mites themselves that cause allergy symptoms, but the proteins in their waste and decaying bodies.
When to See an Allergist
Visit an allergist if you experience the above symptoms when in your home, especially if they flare up when cleaning or after you go to bed.
Your allergist can determine whether you're allergic to dust mites using an allergy test such as a skin prick test. For this test, allergen extracts are placed on the forearm or back, and the skin underneath is pricked. If a raised bump known as a wheal appears, it means you're allergic to that particular substance.
How Dust Mite Allergies Are Treated
If you do end up testing positive for an allergy to dust mites, there are many treatment options available.
You can prevent allergies to dust mites by keeping your house clean. This means dusting and vacuuming regularly, washing your bedding in hot water weekly and keeping cleaning supplies from Empire Cleaning Supplies on hand.
You can also take medications to manage allergies. Over-the-counter medications include:
Antihistamines like Allegra or Claritin.
Nasal corticosteroids like Flonase or Nasonex.
Decongestants like Sudafed or Afrin.
Another option for treating dust mites is immunotherapy. Immunotherapy is a long-term approach to treating allergies that works by introducing small amounts of allergens to the body so the immune system can build up a tolerance. Immunotherapy for dust mites is available in shot and drop form. For more information about dust mite allergies or to schedule an appointment with an expert allergist, call The House Institute today.