You might assume that allergies are a lifelong issue. If you have allergies as a child, you'll be allergic to those triggers for life. Conversely, if you didn't develop allergies when you were young, you are safe from developing them as an adult. However, neither are true.
Some people grow out of the allergies they had as children, while others develop new allergies well into adulthood.
What Causes Allergies in Adults?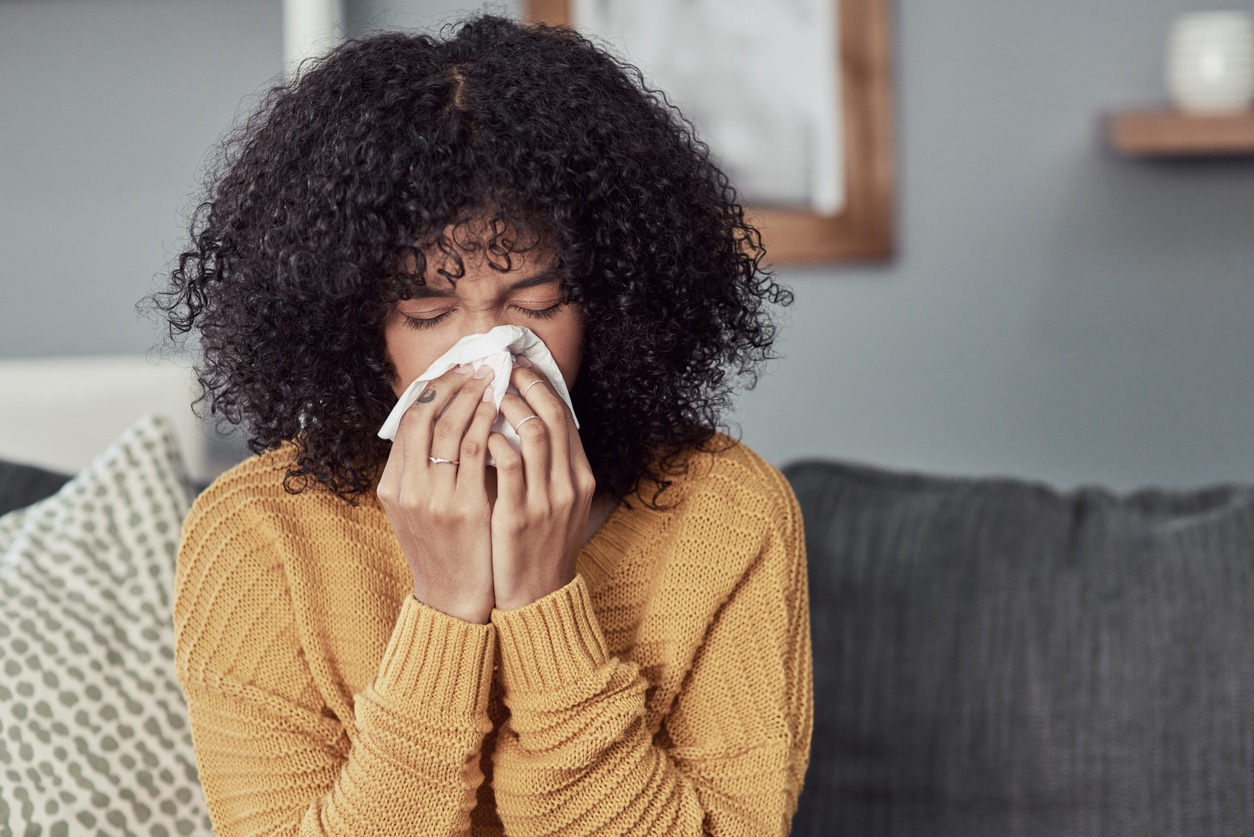 Many of the same allergens that affect children can become problems in adulthood, including:
Pollen
Pet dander
Foods like shellfish, soy and tree nuts
Though doctors aren't exactly sure why some people develop allergies as an adult while most do not, there are a few possibilities.
Relocating to a new environment where you may be exposed to allergens you previously had not come in contact with.
Having a pet for the first time.
Having little exposure to an allergen as a child.
Being exposed to an allergen when your immune system is weakened or compromised.
How Allergies Work
Allergies develop in two phases.
First Phase: Your body comes into contact with a harmless substance, like ragweed or pet dander, and mistakes it for something harmful. In response, you make allergic antibodies, called IgE antibodies, to fight that substance. This phase is called sensitization.
Second phase: When you are exposed to the allergen for a second time, the allergen binds to the IgE antibodies and causes allergy symptoms like sneezing, watery eyes and congestion.
Treatment Options
Thankfully, if you find yourself dealing with allergy symptoms after getting a new pet or when visiting Descanso Gardens, there are multiple treatment options available.
OTC antihistamines and/or decongestants can be enough to manage or prevent symptoms for some people.
If OTC treatments aren't helpful or if you are unsure what's triggering your new allergies, it may be helpful to make an appointment with an allergist. They can use skin prick and blood tests to correctly identify your allergens and help you come up with effective treatment options.
Once you know your allergens, you can take measures to avoid exposure. This may mean checking pollen levels in your area, purchasing a dehumidifier for your home, or removing certain foods from your diet.
For more information about developing allergies as an adult or to schedule an appointment with an expert allergist, call The House Institute today.