The holidays can be a stressful time. They can be made even more stressful by pesky allergy symptoms. If you're prone to allergies around the holidays, it's important to know what's causing them and how to avoid triggers so you can focus on spending quality time with your loved ones.
According to Asriani Chiu, M.D., "You're in a closed-up house, the heater is on, the windows shut ­– that's why indoor allergies get worse in the winter."
Below are some common holiday allergy triggers and tips for avoiding them this season.
Food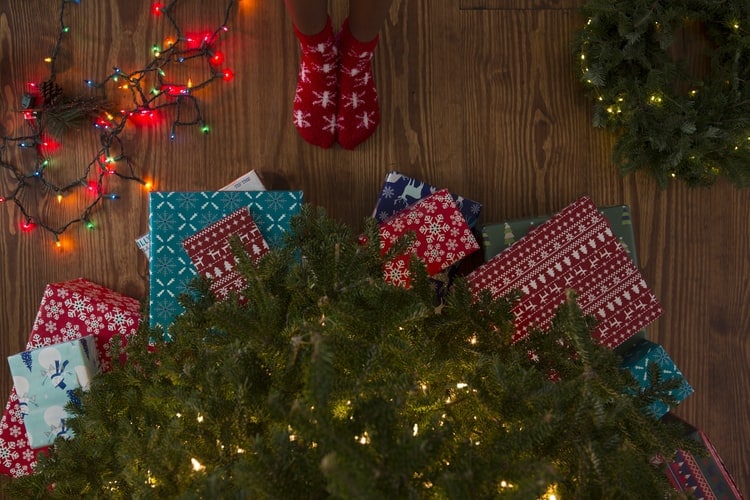 Holiday celebrations involve big meals with contributions from many. This can increase the chances of exposure to a food you're allergic to, whether it's a hidden ingredient in a dish or if there has been cross-contamination.
The first step to avoid food triggers is to know what you're allergic to. Milk, eggs, peanuts, tree nuts, fish, shellfish, soy and wheat together account for 90% of all food allergy reactions. An allergist can perform testing to identify your food triggers. The second step is to communicate your allergies with your loved ones and ask them to be careful to avoid cross-contamination of any triggers.
Mold
Mold shares a love for your favorite holiday decorations, especially damp evergreens like wreaths, boughs and trees. Mold also lives in decaying leaves that get tracked into the house this time of year.
If you have a mold allergy, we recommend investing in artificial decorations. If this doesn't fit in with your holiday plans, you can also spray off your decorations with a hose and let them dry before bringing them into your home.
Dust
It is not actually dust that causes allergies, but the mites it attracts. Dust mite allergies can be especially noticeable during this time of year as you pull out holiday decorations from the attic and move décor around, stirring up dust.
In your home, keep dust mite allergens to a minimum by changing air filters frequently, washing bedding in hot water at least twice a month, and investing in allergy-resistant covers for pillows and mattresses. When traveling, you can minimize exposure by taking your own pillow with an allergen cover or requesting a down-free pillow if staying in a hotel. For more information or to schedule an appointment, call the experts at The House Institute today.
Learn More About Allergies